All Spiideo users out there might have noticed a new and improved functionality in the latest release. In addition to features in the Spiideo system like virtual panorama viewing, tagging, collaboration, analytics, etc. we are releasing new capabilities around video drawing.
Functionality that previously only was available in high-end telestrator tools used in professional sports broadcasting, can now be used for your practice and matches at any level. This is a function that lets you engage, teach and prepare your players in the best way possible. Besides the fact that you will most certainly keep the player's attention, you will also let them visualize team formations, progress and what adjustments should be done. And all this just like it is being shown on a screen during a sports broadcast via a network channel.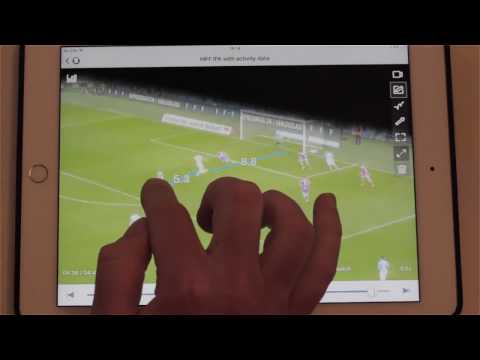 Below is an example of how the tools can be used in match sequence, to illustrate passing options, measure team width etc.
The drawing functionality enables features such as freehand-drawings, arrows, areas and measurement tools. All is visualized on the playing field in full Spiideo virtual panorama and follows the field when you move between angles. It is a feature that can be used in both real-time video playback, as well as in replay mode.
Besides the fact that you can now use these new features on your IOS-devices, you could also choose to plug in your device to a big screen for easier interaction with fellow colleagues or the players on the team. All the sudden you have a great new tool when discussing different improvements and strategies amongst one another, during match or training. A great function that will help to make in-depth analyses.
If you haven't already, head over to app store and download the latest release.